Best in Singapore - The 13 Best Diaper Bags In Singapore For Practical Use
Frequency Totebag
Best for Fashionable Bags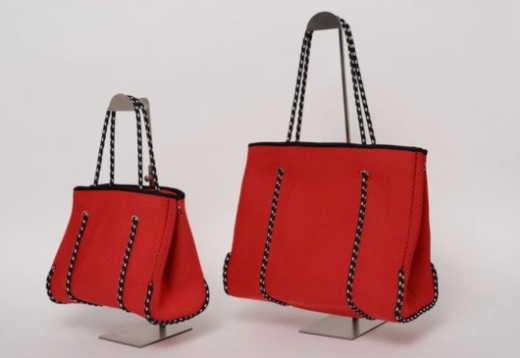 Price: $89.00 SGD
This tote bag from Frequency is probably not your typical diaper bag style because its relatively high fashion sense but with its huge compartment with additional pouches, Frequency Totebag is definitely a modern day mom's must-have diaper bag.
It comes in two sizes— a mini version whose dimensions are approximately L29x H23x W18cm and a regular one with L38cm x W18cm x H30cm dimensions.
For extra security, the bag is secured with Top Zipper & magnetic studs on both sides of the bag. It also has a zipped inner pocket for your more valuable belongings or it can be a storage for your kid's daily vitamins.
Highlights
More options for bag colors

Made of perforated neoprene fabric 

Zip closure for extra security
And that's a wrap for our list of the best diaper bags in Singapore! Each product has its own distinct style and features that'll certainly satisfy your needs — so you can easily find the bag most suitable for you.
Extracted from : 
https://www.bestinsingapore.co/best-diaper-bags-singapore/#13_Frequency_Totebag.